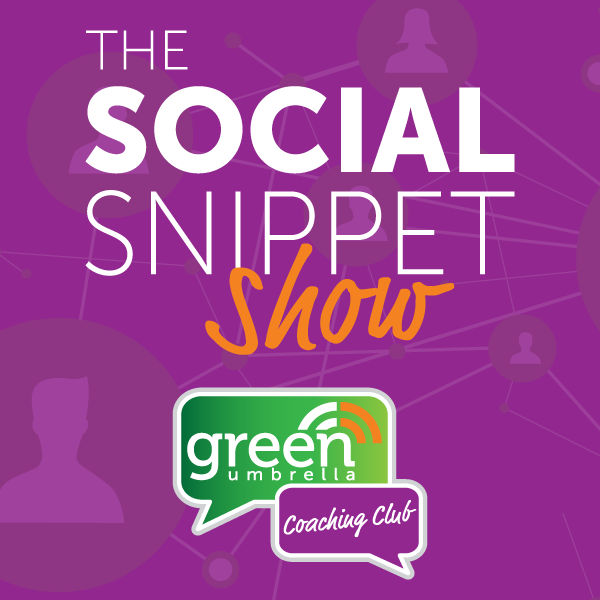 BIG CHANGES TO FACEBOOK AS RELEASED DURING THE FB SUMMIT
BIG NEWS from the Facebook Communities Summit.
Coming soon: formatted posts for group admins. 
Search your group member request list
New ways to notify members of declined or removed posts, or when muting members 
Updates to the Admins Activity log 
Rollout update to mentorship in groups 
The ability for Page admins to respond to Instagram direct messages from their Facebook Page inbox
A Blood Donations feature that helps people sign up as blood donors
The ability to support nonprofits with a donation sticker in Instagram 
READ THE NEWSROOM BRIEFING HERE. 
YOU WILL KNOW WHICH FACEBOOK BUSINESSES ARE SHARING YOUR INFO! 
Facebook has taken some steps to prevent companies from recklessly using your data for targeted ads, but now it might put pressure on them to come clean. As of February 28th, Facebook's "why am I seeing this ad?" button will show who (if anyone) uploaded the contact info that led to a sales pitch. You'll know if it comes straight from the source, like a retailer, or if the company relied on an outside partner to gather the data.  Read more here. 
IGTV IS COMING TO THE INSTAGRAM FEED
IGTV is coming to IG Feed - Now it is possible to play IGTV videos longer than 1 minute via the Instagram feed and profile. When uploading a new IGTV video just select the appropriate option. 
I personally think that this may be due to the fact that no-one ever clicks on IGTV - so they are going to spread the word and put it into the regular feed.  (I may be wrong!).  Read the Mashable article here. 
SPOTIFY ACQUIRES GIMLET MEDIA AND ANCHOR 
This is Spotify's way of expanding their growth into the world of Podcasting.  With these acquisitions, Spotify is positioned to become both the premier producer of podcasts and the leading platform for podcast creators.  This development will certainly hurt iTunes and Sticher Radio!  The Guardian article is here. 
DO YOU STILL HAVE A FLICKR ACCOUNT?
Flickr announced plans to discontinue the free 1TB of storage space that was previously granted to users, restricting free users to only 1.000 photographs. Beginning Tuesday, February 5, Flickr will start deleting photos from accounts to bring them within 1,000 photos. Read the full details here. 
YOUTUBE EXPANDS IT'S EXPLORE FEATURES
I am rather excited about this new development.  As Google Plus comes to the end of its life we are starting to see more and more features appearing on other YouTube Channels, and YouTube is no exception.  YouTube is finally giving the less popular creators a bit of a voice!  Find out more here. 
GOODBYE MANAGEFLITTER! 
If you have been using ManageFlitter, Crowdfire or StatusBrew then your Twitter experience is about to change dramatically. Twitter has suspended these three prominent social media companies that enable clients to rapidly follow and unfollow accounts using the Twitter API. This is a popular strategy for increasing followers, but a practice that's largely seen as spammy.  Read the announcement here.
Tool of the week - Remove.bg 
This is wicked!  A free tool that lets you remove the background of an image automatically! Upload a photo, press a button and then download your new image (background free!).  It is just brilliant (and free!). 
Desktop tool - try it out here.