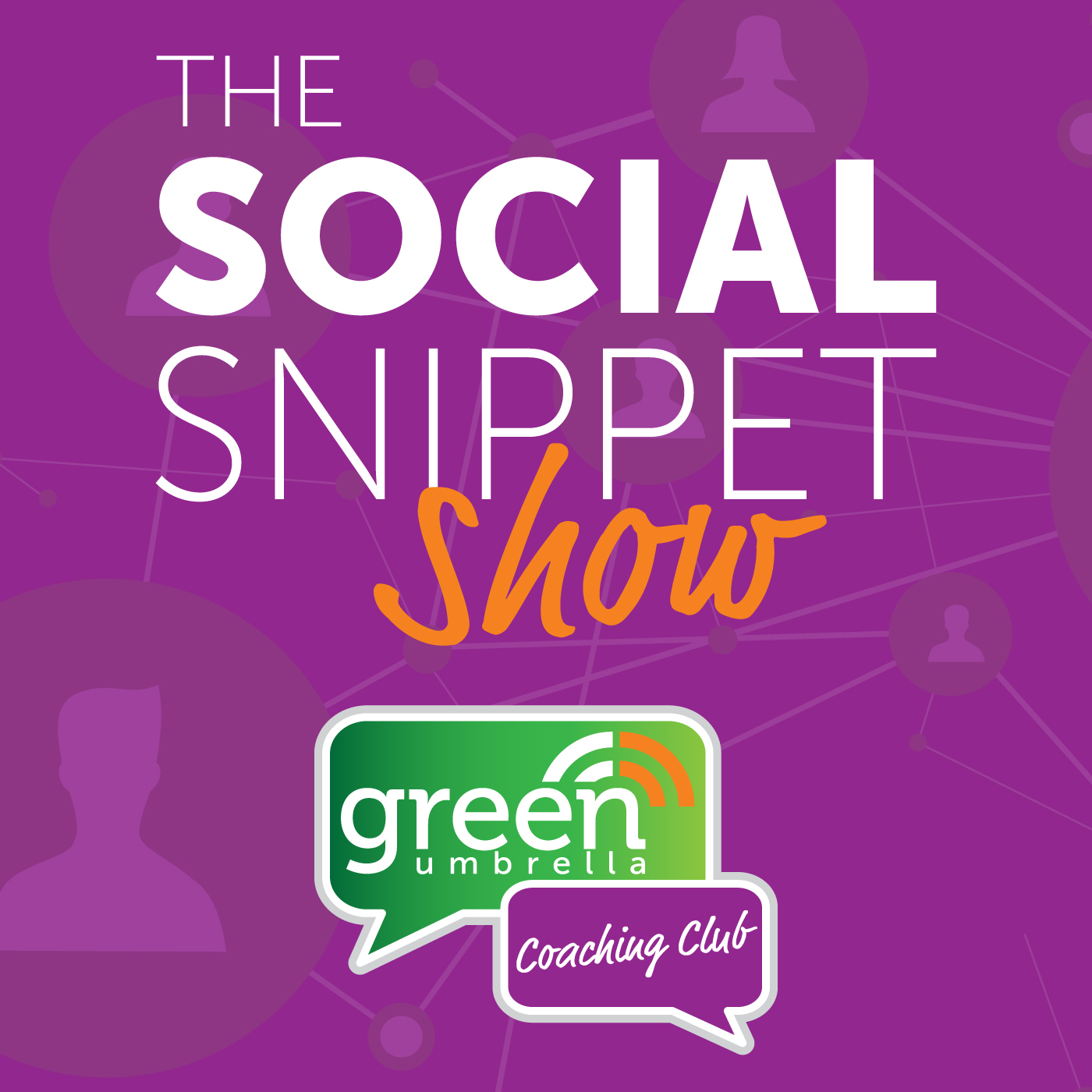 Welcome to Live Lunch!
Gill Stewart from WALX UK joined the Green Umbrella crew for Live Lunch this week. We talked about how they've had to do business differently over the last few months and how they've shifted their marketing efforts to suit - as well as what they have planned for the future!
Here are the snippets:
- Introduction to Gill and Walx
- What did they do during lockdown?
- Virtual events and get together, etc.
- Corporate Walking programmes
- They've had so many more enquiries since lockdown as people are walking more and discovering new things
- Power of Poles has become really popular
- Understanding how to "Walk well"
- What is their marketing strategy, and how has it changed since lockdown?
- Digital marketing is huge, but there is still a place for more traditional methods
- What kinds of walks they do. Cream tea walks, pub walks, total body walks, etc.
- Franchises. It was a big learning curve, but the guidelines and guidance they give to their people really helps them grow their businesses.
- How user-generated content is great for Walx
- Walx is a covid secure business, and it's important to show that - Health benefits of walking
- Exercises you can do at your desk
- Walx truly is a community as well as an exercise business. It's a gym without walls in more ways than one. Everyone is there for each other and people who start out as customers quite often go on to train to be instructors.
The Green Umbrella Marketing Live Lunch episode is live-streamed on Facebook every Thursday at 12noon. Come and join us there soon! https://www.facebook.com/GreenUmbrellaBiz