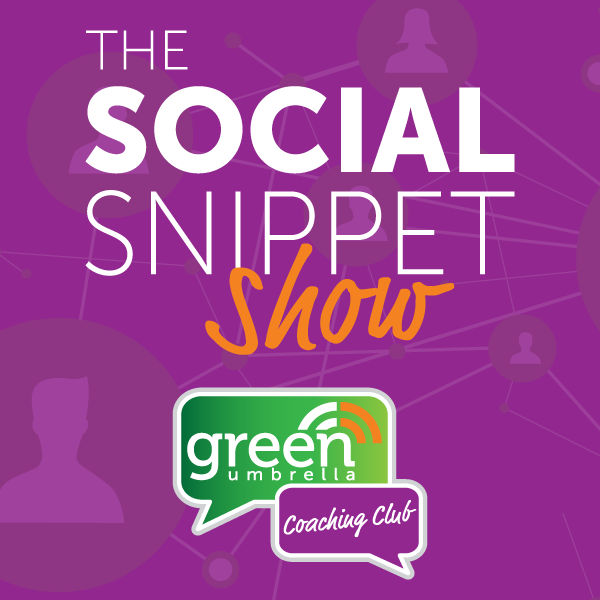 FACEBOOK BUSINESS FOLDER UPDATE
Facebook Messenger update - business messages are now getting delivered to a "businesses" folder instead of direct to the inbox 😳
I see this having big implications on Chatbot message open rates.
These are not messages TO your business, these are messages you receive FROM other businesses to your personal profile now getting filed away under a "Businesses" header.
LINKEDIN INTRODUCE JOB SEEKER INSIGHTS
LinkedIn expands Job Insights to show top paying jobs in the U.S., U.K., and Canada.  This is a job seeker tool which is very money motivated, but, as a recruiter, it is important to be aware of the tool.  LinkedIn has also updated the Salary Calculator.   Read the article here. 
YOUTUBE CRACKS DOWN ON GIVEAWAY RULES
YouTube has finally figured out that YouTubers are trying to manipulate the algorithm by increasing engagement via a free giveaway.  YouTube confirms (via tweet) that giveaways are OKAY... but not using a giveaway/prize to drive up a channel's views, subscriber numbers, likes, or other forms of user engagement.  Read the article here. 
FACEBOOK LAUNCH LEGAL ACTION AGAINST COMPANIES SELLING FAKE FOLLOWERS
About time!  Facebook is finally putting their foot down and making a stand against the type of companies where you can pay $10 and gain 200 followers on your Facebook page.  So yes, Facebook has spotted the fake accounts, but now they are taking legal action against the real source.  Yippee! Read the article here. 
LINKEDIN LAUNCHES A PODCAST CALLED "HELLO MONDAY"
With podcasts rising in popularity, social platforms are now looking to get on board and boost their messaging in audio format. 
Hello Monday will be hosted by LinkedIn senior editor-at-large Jessi Hempel. Each episode will feature an interview with someone who has found success in their field and will be supplemented with data from the network's over 600 million members. and reporting on its community from managing news editor Caroline Fairchild."  
TWITTER ALSO LAUNCH A NEW PODCAST

I wonder how long it will be before Facebook launch a podcast?  Twitter's new podcast for business is called Character Count. "In each episode of Character Count, we will talk to the people behind some of Twitter's most interesting advertising stories. We'll ask how they built such effective campaigns and why Twitter's influential and valuable audience matters so much to them." Read more here. 
LINKEDIN ALSO LAUNCH TRENDING NEWS

You may have noticed a new section on the right-hand side of LinkedIn which is "Trending News".  Or Linkedin called it "What people are talking about".   I really like this idea and it is a fabulous new feature.  Well done LinkedIn!  Read the article here. 
FACEBOOK ADDED A SECRET DARK MODE FOR MESSENGER
If you prefer a "dark mode" screen, then you are in luck! With the latest update, you can now activate the dark mode screen on Facebook Messenger.  Here is how. 
TWITTER JUST GAVE ITS USERS MORE OPTIONS WHEN REPORTING A TWEET
Twitter's looking to improve its response to violations of personal privacy on the platform by adding a new option for users to specify the type of personal information being shared via tweet. We now have lots of options for feedback to Twitter when reporting a Tweet.  The full article is here. 
YOUTUBE NOW HAS "AR MASKS" OR FILTERS ON STORIES
You can only use the stories feature on YouTube if you have 10k subscribers or more.  I do wonder if they will change this in the future as this is very limiting for creators.  The new feature includes "AR Masks" which are SnapChat like filters.  So yes, YouTube is jumping onto the "Stories" bandwagon like everyone else. Read more and see the filters available here. 
GOOGLE INTRODUCE A "PINTEREST" STYLE FEATURE ON THEIR IMAGES
This is actually very clever. With Pinterest reportedly considering an IPO for later in the year, Google has this week taken a shot at the platform's core offering by announcing a new product discovery option which will enable brands to reach consumers who are searching via Google Images.  Watch out Pinterest... or did Pinterest already know this, which is why it is considering an IPO?  Read more. 
Tool of the week - Teleprompt Me!
Now, this is brilliant if you are looking for a free teleprompt app!  https://teleprompt.me/
There are now no excuses to get those videos up and running!