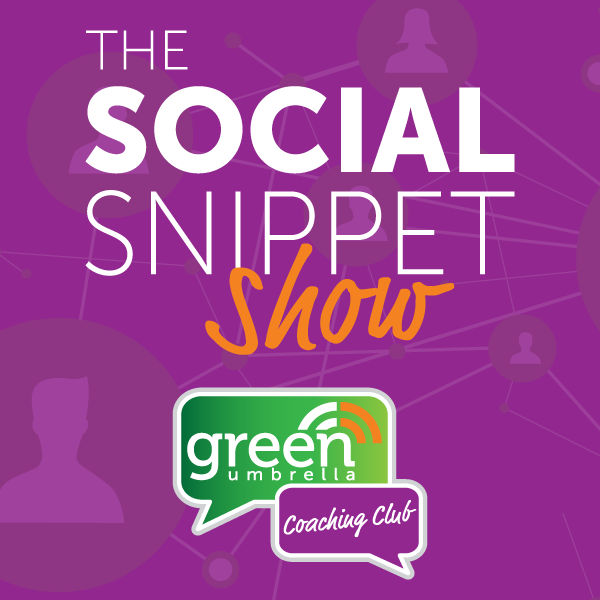 FACEBOOK BLACKOUT
Did you survive the Facebook/Instagram Blackout of 2019? Sounds like we're not safe yet. 
Post from Mari Smith:
Uhoh--friends, I'm hearing of suspicious activity where people are able to log in to other users' Facebook accounts.
As a precaution, you might want to immediately do the following:
Go to settings > Security and Login:
1. Change your password. (Ideally 12-15 characters long, cryptic, upper and lower case, special characters and numbers. If you can remember your password for anything, it's not strong enough. Use a password manager!)
2. Log out of all sessions.
3. Set up two-factor authentication, if you haven't already.
4. Review your list of Authorized Logins and remove any that are no longer applicable.
5. Enable alerts about unrecognized logins. (You'll get an alert when anyone logs into your account from an unrecognized device or browser. But if you have 2FA set up, they won't be able to get in. I'm not kidding, I get multiple email alerts every day for password resets. Unreal!)
6. Set up 'Choose 3 to 5 friends to contact if you get locked out.'
I think that's it for now.
Clearly, the #FacebookBlackout2019 has wreaked a bit of havoc!! Best take control of your own account security, if you can.
FACEBOOK ROLLED OUT THREE NEW AD METRICS
"...We will replace the single relevance score with three new relevance metrics, update how we calculate potential reach, and remove some other metrics that are used less often.   Read the full article here. 
TWITTERS NEW CAMERA LOOKS A LOT LIKE INSTAGRAM
Swipe left and take a picture or video or even go live on Periscope. Twitter today introduced a revamped version of its camera that's designed to promote more sharing of photos and videos on the text-centric network.  Read more here. 
MORE FACEBOOK FEATURES ARE COMING TO INSTAGRAM
Soon the Facebook ecosystem will all be one!  Apparently, they are now testing "Facebook Watch" version in Instagram. Instagram may allow you to chill and watch videos together with a friend. " Read more about this test here.
GOOGLE ANALYTICS SPLIT INSTAGRAM & STORIES
Found in the wild, but it now looks like Instagram regular traffic and Instagram stories are now being split on your Google Analytics report.  Have you seen this?  What sort of traffic do you get from Instagram?
TOOL OF THE WEEK - DECKROBOT
If I was a Powerpoint user then this looks amazing!  It is a plugin for Powerpoint that makes your slides look rather awesome.  (See video below for a demo on how it works).  Visit product hunt here.